Properties
Acrylic is a popular plastic available in opaque and optically transparent forms, used in numerous applications. Acrylic shapes include sheet, rod, cubes, balls, tubes, etc.
Acrylic has many valuable properties. It is more flexible and shock resistant than glass. It is abrasion resistant and resistant to UV and chemical damage. Acrylic can transmit or filter ultraviolet light and is easily cleaned. It is easily cut, corrosion resistant and a good insulator.
Acrylic parts are used in both functional and decorative applications.
Already have a part design?
Tips for making Acrylic Parts
Avoid deep holes as drilling can become difficult.
Requesting polishing of edges works very well for a glass smooth finish.
Use shapes that will hold well during machining, like straight edges.
The applications of acrylic include: windows, aircraft canopies, automobile tail lights, hobby crafts, sunscreens, lighting fixtures, furniture, table tops, sign boards, decorating panels, windshields, camera lenses, aquariums, toys, incubators, appliances and security shields.
Real Parts Made by eMachineShop
R&D Parts
Motor Sport – Car Enthusiast
R&D Parts
Motor Sport – Car Enthusiast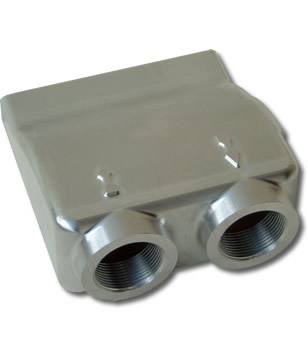 R&D Parts
Motor Sport – Car Enthusiast
eMachineShop Makes Ordering Parts Easy
Step 1
Create your design using eMachineShop's Free CAD or other CAD package.
Step 2
Get a quote in the eMachineShop CAD or submit your CAD file for quotation.
Step 3
Order directly in eMachineShop CAD or using the quotation number we provided to you.
We quote CAD files, dimensioned hand drawings, photos and written descriptions.
eMachineShop CAD is free part design software connected to a real machine shop. You can design, analyze, price and order custom parts in just minutes.
Free Shipping to USA and Quick Turn Manufacturing options ensure you'll get your parts when you need them.
Recommended Pages and Resources