Sometimes you have to make a car less powerful to make it faster. At least, that is the case for J.D. and his BMW race-car. He designed a Throttle-Body restrictor plate through eMachineShop to help him win the 2016 PTD NorCal Regional Series championship.
We wanted to know more about the story behind the part we machined, so we asked J.D. a few questions about the design that helped push his race car to victory lane. Check out the Q&A with J.D. below.
Check out our Q&A and Video below…
---
Q: Tell Us a Little About Yourself:

A: I am a father, fitness and health nut, and strong promoter of safe street driving practices. I formed the Street Safe-Track Fast organization to promote driver education and encourage young drivers to have a high respect for sober and lawful street driving practice, leaving high-speed ventures for closed circuits such as road courses. I also lead engineering efforts at high tech companies, and seek to leverage computer technology to help make faster and more efficient racing cars.
Q: Tell Us About your Project:

A: The opening for the throttlebody started at 65 mm and I machined a very thin plate to go in between the throttlebody and the intake manifold that would be 50 mm. There was not a lot of extra space around so I had to make the part match the exact outer dimensions of the throttlebody. That 15 mm restriction allowed the car to reduce by 11 wheel horsepower, allowing me to reduce the weight of the car by 150 pounds.

Our classification rules are relatively intricate so the national director allowed me the 150 pounds and that weight allows me to brake later and carry more corner speed which is more valuable than having the 11 hp in the straightaways. The car was one second per lap faster than with the previous set up (+11hp and +150lbs) and allowed me to set a track record at Thunderhill Raceway in California this last August (2:01.6). I went on to maintain the lead in the points championship for the year and at the end of October with our last race won the year's championship for the PTD class with the national auto sport association.

.
Q: How did you come up with your idea?:

A: My friend at TC design motorsports suggested it. The modification would allow my car to have slightly less horsepower and also a lower minimum weight.
Q: How long did your project take?:

A: This racecar has been a continual work in progress for the last four years.
---

J.D.'s need for speed lead him to design a part that actually reduced the horsepower of his car, to improve his track times. We are very happy to see a part we machined in a championship race car! Since our Q&A, J.D. has parted ways with his race car, but is not done racing. He will now be taking part in the Spec E46 class races in the NorCal region this year. Good luck J.D.!
See some clips of J.D. racing, track photos, parts and more below…
Have a custom part or project you'd like us to feature?
Click the button below and tell us your story!

EMS Designed Restrictor Plate
Throttle Body
J.D. and his BMW Racecar
BMW Racecar
BMW Racecar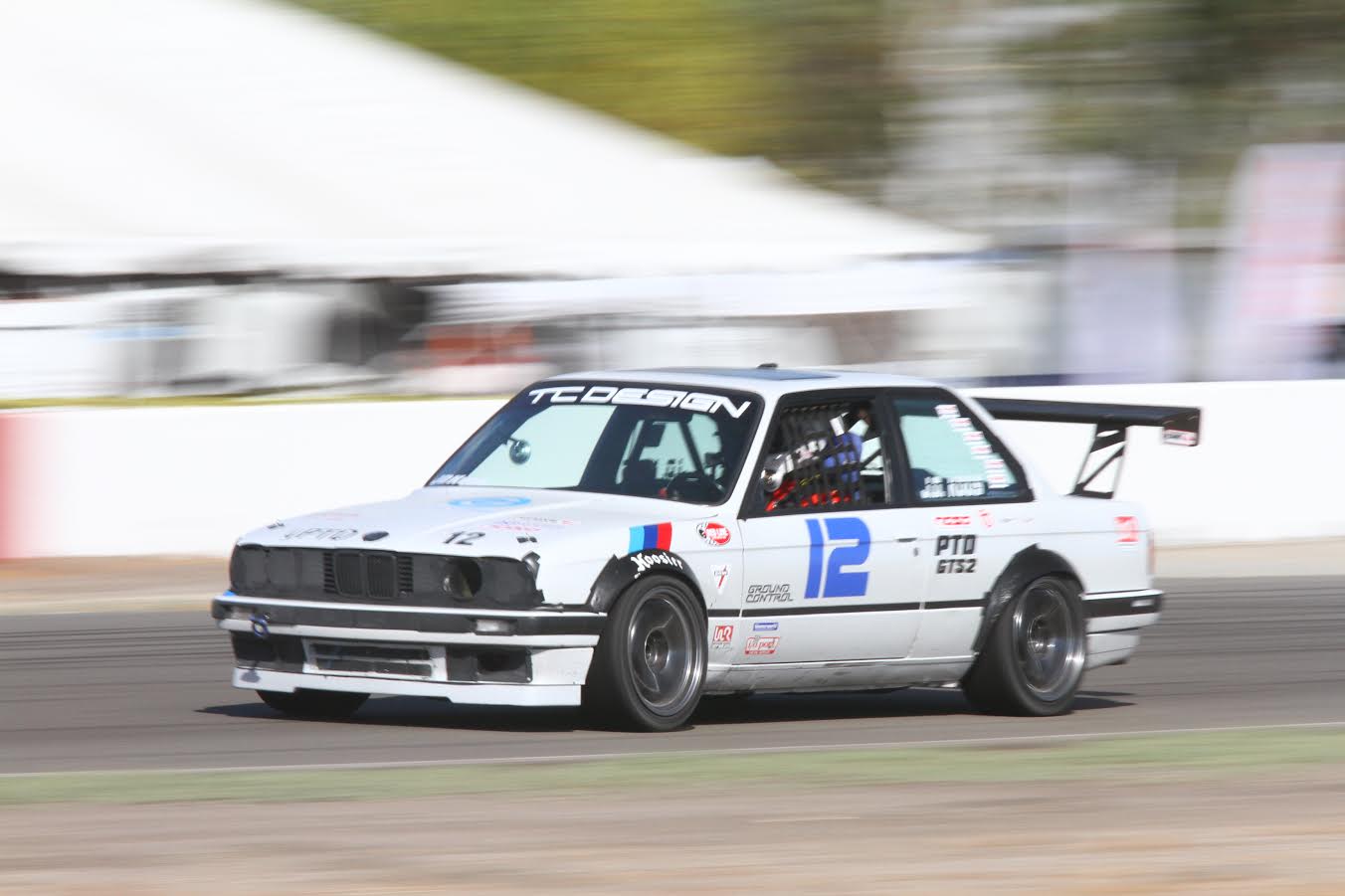 BMW Race Car
BMW Racecar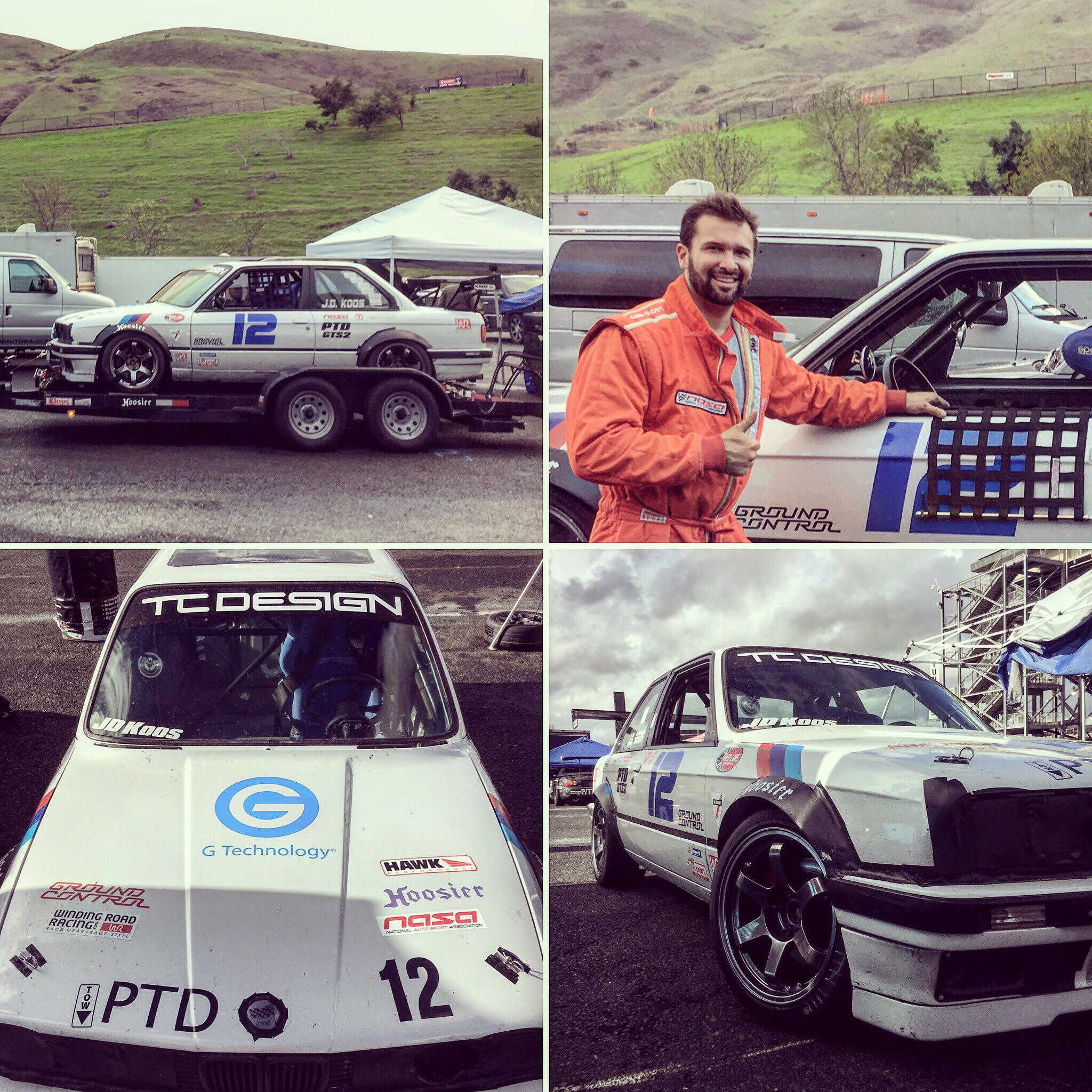 Car on Trailer