Free Online CAD File Viewer
View and optionally share your CAD files online for free. No download or signup required. Renders and verifies file integrity of CAD files made with Solidworks, AutoCAD, Fusion 360, CATIA, Solid Edge, NX, Creo, FreeCAD, TurboCAD, Rhino, and more. Works for Mobile and Desktop. Windows, Apple, Linux, Android, and iOS compatible.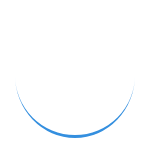 Initializing, please wait...
What are CAD files?
CAD files, or Computer-Aided Design files, are digital files used to create and store designs for 2D and 3D models. CAD files come in various formats such as, STEP, STL, IGES, or DXF. CAD software allows users to create and modify designs accurately and precisely which allows CAD users to easily share and edit CAD models.
CAD files are critical for CNC machining, such as CNC milling, waterjet cutting, laser cutting, or lathe machining, as they provide the machines with detailed instructions and model data to accurately create the desired product.
As Seen In:

How to view CAD files online
With eMachineShop's Online CAD Viewer, users can simply upload a CAD file and view the design in a three-dimensional representation which you can rotate around multiple axes in your internet browser. Once uploaded, you can view a rendition of the model and also view some of its metadata, such as dimensional measurement and file size. You can also adjust the color of the model and background as well as the model's transparency. The viewer also allows users to share their CAD design with the click of a button.
eMachineShop's Free Online CAD Viewer users can also get an instant manufacturing quote by entering the material and quantity desired.
Do you have a specific file format you would like to see rendered?
eMachineShop offers a general CAD File Viewer and multiple online CAD file viewers for specific formats. If you would like to view a CAD file in a specialized viewer check the resources below: