CNC Laser Cutting Services
Laser cutters produce metal parts from sheet material using a laser beam to vaporize sections of the workpiece.
eMachineShop offers a cost-effective cutting solution whether you need a single part, batch of prototypes, or a production order.
50+ Materials.
FREE Shipping in the USA.
100% Quality Guaranteed.
As Seen In:

Advantages
Can produce parts of almost any 2D shape
More precise and economical than plasma cutting
Fast turn time
Can be used to etch instead of cut
Design Considerations
Sharp inside corners may be slightly rounded due to beam radius
Edges will be heat affected
Edges may have some draft
Minimal kerf width
Keep hole diameters equal to or larger than the material thickness
What is laser cutting?
Laser cutting is a process where a high power laser light beam is used to cut through materials. The material then either melts, burns, vaporizes, or is blown away by the laser beam, leaving a clean edge.
Laser cutting is a very precise process and can be used to cut both simple and complex shapes, either for metal cutting or laser engraving. Online laser cutting services offer a convenient way to have your materials cut by a laser. Laser-cutting steel is one of the most popular applications of this technology. A laser cutting company can cut many other materials as well.
eMachineShop Made Sheet Parts
---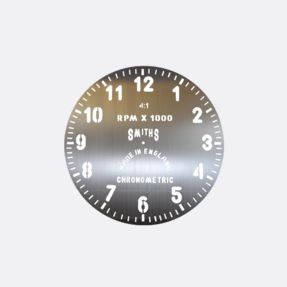 ---
---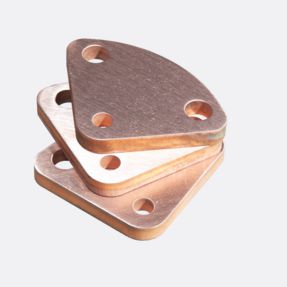 ---
---
---
Order custom cnc parts in just a few steps! See how here:
Preparing CAD Models for CNC Machining
CNC machining offers many advantages compared to other industrial processes including precision and quick turns. CNC machining is among the most demanded services due to its accuracy and efficiency. CAD (Computer Aided Design) enables realistic computer models of parts to be built and assembled using CNC machining, beginning with sketching a design model on CADsoftware. The completed design is then converted into other file formats where it is then imported into CAM/CNC software and converted into G-code, the programming language that directs the CNC machines.
Laser Cutting Materials and Types of Lasers used in Laser Cutting
CNC machine shops offer high quality CNC laser cutting services for laser cutting various materials. Laser cutters are capable of cutting a wide range of materials including aluminum, steel, sheet metal, and most other metals plus additional materials such as wood and some plastics. CNC laser cutting machines are ideal for custom laser cutting projects and laser engraving projects.
The CO2 laser is an engraver and a cutter. Mainly four types of lasers are used for cutting, CO2, fiber, neodymium (Nd), and Nd:YAG lasers. CO2 lasers are the most common lasers due to their high energy, work quality, and efficiency.
Benefits of CNC Laser Cutting
Among the many benefits of a high powered CNC laser cutting machine are flexibility and precision, cost-effectiveness, and great quality. It offers faster processing times and accuracy though it is more difficult to accomplish cutting thicker materials, which may be more suitable for waterjet cutting. Another perk is versatility since laser cutters are not only limited to cutting materials but can be used for marking as well. This industrial process involves using a laser beam to engrave or mark a surface.
Laser marking methods include laser engraving, which is commonly used on metals, plastics, and stone, carbonizing, which is often used to mark a wide range of materials, such as leather, wood, and paper, and foaming, which is used on light-colored markings, as well as removing and staining. CNC laser cutting services are available in CNC machine shops and the advantages mentioned above make them a valuable tool not only in the manufacturing industry, but in industrial processes as well.
Additionally, many industries, such as tool machining, electronics, automotive, and aerospace, use laser cutting service for various purposes. Here are some of the ways a laser machine can improve manufacturing work:
Non-contact technique
Compared to conventional drilling, laser engraving and cutting have no contact with the surface. Over time drill bits can become dull, making the machining process slow and less productive. The heat produced by the drill can distort the material and change its mechanical properties.
Able to cut difficult materials
The laser machine can cut through a wide range of difficult materials, including steel superalloys and titanium. Laser cutting service includes metal cutting, ceramics, wood and some plastics.
Minimal burrs produced
Even a high quality laser cutting service tends to develop some burrs when the machine finishes the cut.
Accuracy
The laser cutter produces a focused laser beam that allows precise cutting at high speed and minimal cost.
Drilling speed
Considering there is no tool positioned against the workpiece, drilling speed only depends on the optical system's motion.
Economics
Metal laser cutting is fast and efficient which makes it one of the most cost-effective processes.
No residual stress
Since assist gas blows away most of the molten material, minimal residual stresses are created along the edges. This results in a mechanically stable and clean cut.
Cutting vs. Engraving vs. Marking
A laser cutting company usually offers all three services at once: cut, engrave, and mark. In fact, the only difference between these operations is how deep the laser can go and how it changes the overall appearance of the material.
In laser cutting, the heat from the laser cuts through materials while laser marking discolors only the surface of the material, while engraving removes the portion of the material.
Key considerations for a laser cutter
Size: The bed size must be sufficient for the size of the material that can be cut
Power: More power means faster cuts.
Compatible materials: Always verify that your material is compatible with a laser cutter.
What our customers say
Thomas Howlett
May 12, 2022.
I haven't had anything made by them, but I've used their software to design some prototypes and get quotes. Maybe soon.
Brian Spellman
May 12, 2022.
Got the part made as exactly I wanted it for my RV converted bus project.
Richard Raney
April 29, 2022.
very efficient quoting and reasonable price, but slow delivery. Products are excellent.
Fair, fast quote. Materials were manufactured quickly and shipped about a week ahead of schedule. Thank you!
Maite Azcorra
November 5, 2021.
Perfect execution, perfect service, perfect timeliness. What else can you ask from a custom machining service. Thanks!
Bill Clancy
October 28, 2021.
Perfect. Aluminum was cut exactly as specified in my diagram and fit perfectly.
Mike Wolff (The Wulfff)
October 18, 2021.
Needed gripper fingers for robot arm; Good final product, great price, accurate to print, fits on the robot, alignment not 100% but within tolerance. Week or so delay from initial due date, as was expected due to complexity of the shape. Overall would have liked notification of delay, need to keep checking back otherwise you aren't notified until it ships, but would use the service again.
Frequently Asked Questions
Q: Can you laser cut polycarbonate?
A: Polycarbonate does not cut well in laser cutters. It tends to melt rather than vaporize, and has a higher probability of catching fire and leaving behind deposits. Acrylic or metal are more common choices.
Q: How to laser cut acrylic?
A: Acrylic is a versatile material that can be cut using a laser cutter to create custom-cut acrylic shapes and designs. General guidelines are not to leave the machine unattended and use a low-power setting. Make sure your material is raised off the surface it will be sitting on by at least one inch.
Q: Can you laser cut carbon fiber?
A: We do not recommend using a laser cutter to cut carbon fiber. This is because the laser cutter will burn the epoxy before the laser can cut through the fibers, resulting in a burned cut line, not to mention toxic fumes. Other processes are better for carbon fiber.