Need a custom shaft support? We're here to help you. eMachineShop lets you design your custom shaft support in a matter of minutes with our software wizard. Just Download the FREE CAD software, fill in the dimensions and select a material. Common choices include Steel and Aluminum. You can make any other desired modifications. Order online for ultimate speed and convenience.
A shaft support block is used to provide support for a bearing supporting a rotating shaft. The housing material is typically made of steel or aluminum. Shaft supports primarily mount bearings safely, enabling their outer race to be stationary while allowing rotation of the inner race. The housing is mounted to a foundation using bolts through the holes in the bearing mount. The software wizard allows you to design your part in minutes.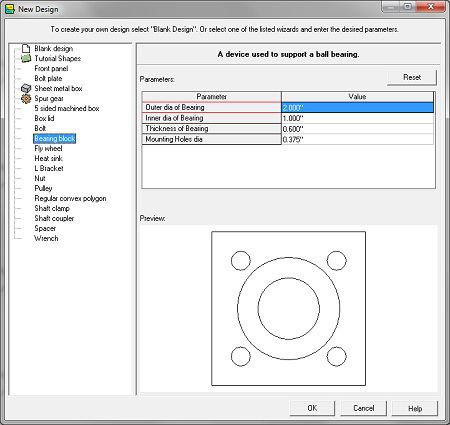 How to Proceed
We can quote your job using conventional CAD files or you can use our unique free CAD software where you can: design your part quickly and easily, get instant pricing, and order online.