eMachineShop for Hobbyists
Custom parts for your hobby.
Free Design Software
Create mechanical and decorative parts easily with our free CAD.
Part Templates
Choose from a selection of customizable shapes and parts to easily get your design started.
100% Quality Guaranteed
All of our parts are backed by our quality guarantee.
Create mechanical and decorative parts easily with our free CAD.
Slide 2
Quote Your Hobby Project
Get a fast quote for your manufacturing project.
Shipping is free.
Slide 1
Props, Toys, and More
eMachineShop makes parts for many popular hobbies: RC, Models, Cosplay, Toys & Games, and more. Easily design your hobby parts with eMachineShop CAD.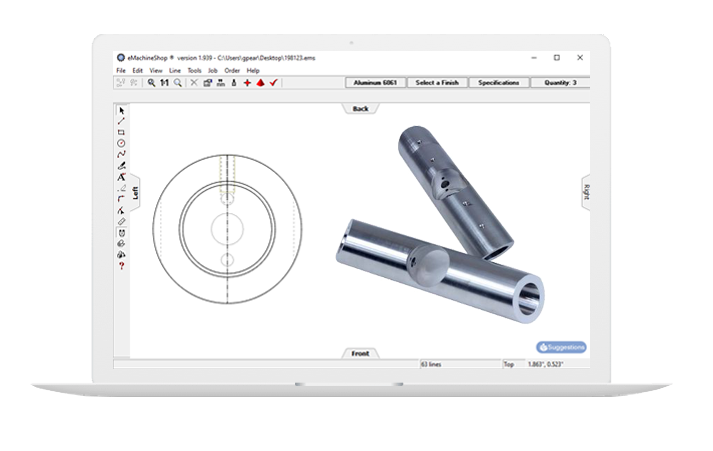 Capabilities for Any Hobby Application
Personal Projects, Competitions, and more.
Whether it be for a cosplay outfit at comic-con or a RC airplane meetup, eMachineShop can manufacture parts for virtually any hobby project. Choose from a variety of metal and plastic materials, and finishes ranging from anodizing to powder coating, to ensure your project looks and functions as intended.
We manufacture and prototype parts for hobbyists, small businesses, and fortune 500 companies. If you already have a design and just need a part manufactured, get a free, fast quote. If you need to design a part from scratch, our free, easy-to-use CAD has powerful tools with real part design templates to get you started.
eMachineShop Made Hobby Parts
RC, Toys, Games, and More.